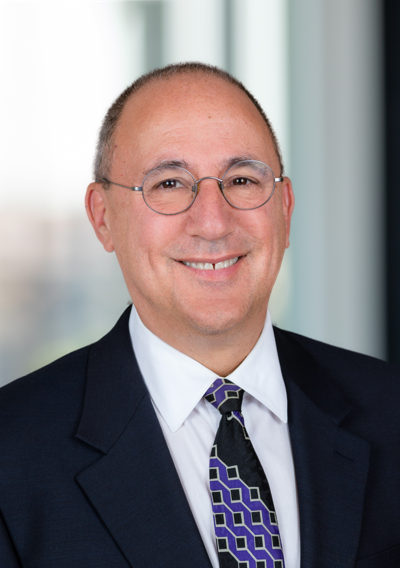 Kenneth M. Goldman
Ken Goldman has over thirty years of major law firm, in-house, and other legal experience.
Kenny was an associate at Morrison & Foerster in San Francisco (moved with the Irell & Manella patent group in 1991) for three years, focusing on patent prosecution in the chemical and life sciences and the biotechnology industry, and also patent litigation. Since leaving Morrison & Foerster, Kenny has worked over twenty years in-house at chemical, pharmaceutical, and biotech corporations large and small, including for Chiron, Cell Genesys, Dynavax, Schering-Plough and Novartis AG. He has worked on numerous patent litigations, inter partes reviews, and inter partes matters including multijurisdictional litigation that involved both global alignment and strategic work on individual matters in the US, UK, Australia, Germany, Belgium, France, Netherlands and Italy.
Kenny graduated summa cum laude from Harvard University in 1981 with an A.B. in Chemistry and Physics, received an M.S. in Chemistry from the University of California, Berkeley in 1985, and graduated from Boalt Hall School of Law (UC Berkeley) in 1988, Order of the Coif. After law school, he clerked for the Honorable Judge Milton I. Shadur of the United States District Court for the Northern District of Illinois. He is admitted to the California Bar and to practice in the United States Patent and Trademark Office.