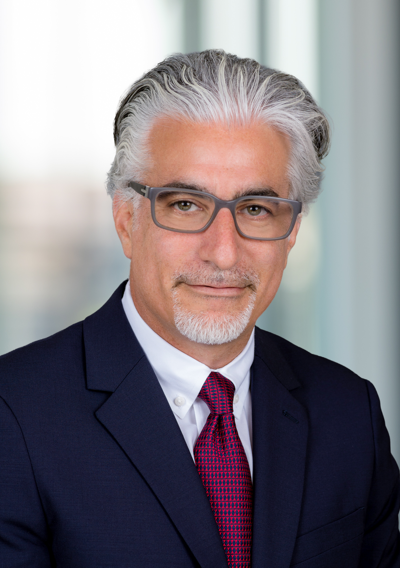 Paul J. Berks
Massey & Gail LLP
50 East Washington Street
Suite 400
Chicago, IL 60602
Office: 312.283.1590
Direct: 312.379.0469
Fax: 312.379.0467
Paul Berks has 20 years of experience in complex commercial litigation, regulatory matters, and appellate advocacy. Paul's practice in state and federal trial courts involves all types of commercial disputes, including trade secrets, business torts, breach of contract, insurance coverage, and claims under the Uniform Commercial Code and the Illinois and Federal False Claims Act, among others.  He is an experienced regulatory lawyer, having written and enforced regulatory rules as well as litigated for and against state taxing authorities, utility regulators, and state licensing boards. Paul has briefed and argued dozens of appeals, involving a wide variety of constitutional and statutory issues, before the U.S. Courts of Appeals, the Illinois Supreme Court, and numerous state appellate courts.
In 2020, Paul was recognized by Benchmark Litigation as a litigation star.  His clients describe him as "thorough, effective and intense" and his writing as "clear and interesting." Because his substantive knowledge of state and local tax law is "based on years of immersion," and is "truly extraordinary," he has been asked to counsel the Office of the Illinois Governor on tax-related constitutional issues.
Paul recently represented pro bono a grandmother seeking to terminate the state's custody over her grandson and return the child to her, leading to reunification. As an appellate advocate, Paul has appeared before the Illinois Supreme Court numerous times, litigating several of the leading Illinois cases on state and local tax law.
Before joining Massey and Gail, Paul was the Complex Litigation Counsel for the State of Illinois and Deputy General Counsel at the Illinois Department of Revenue. He also formerly was an associate at Kirkpatrick & Lockhart Nicholson Graham (now K&L Gates).